Posted by admin
On March 29, 2016
0 Comments
fashion, image consultant, image consultation, style
This season we are embracing white this season – a classic for luxurious or understated style.
Shades of white work beautifully to lift any look and instantly make you feel ready for warmer weather and sunny days. How you wear your whites will depend on which dominant colour category you fall into.
Light and Deeps
If you fall into the LIGHT colour category, then you can wear white on it's own as it perfectly complements your light, delicate look. A soft White or Ivory will work best for you – accessorise with Stone or Taupe.
For those of you who fall into the DEEP category, you need to add darker shades to your white outfit to ensure it harmonises with your dark hair, eyes and lashes/brows. Try pairing it with black for a classic monochrome look or opt for Forest green, Royal Purple or True Blue to inject some contrast.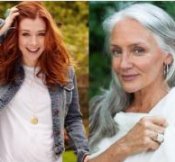 Warms and cools
If you have red-toned hair (any shade from strawberry blonde to auburn), green or blue eyes and warm toned eyebrows, then you fall into the WARM, dominant colour category. Your colours need to have a yellow or warm tone to them, so avoid whites that are too stark or cool. Opt for a Soft White or Cream. Pair with a Light Navy denim jacket and gold jewelry to achieve a stunning summer look.
COOL dominants will have ash toned hair (be it dark brown, blonde, white or grey) and fabulous blue, green or clear brown eyes. Soft White and Rose Beige will look great on you and you can combine these with many other shades from your palette. Try Soft White with Icy Green or Sky Blue for a refreshing combination or go bold and pair Rose Beige with Cassis or Hot Pink to make a statement!
Clears and softs
Those who fall into the CLEAR dominant colour category will need to add some brightness to their white outfits to reflect the contrast in their natural colouring. Have fun with colourful accessories like necklaces, earrings, belts and bags to give your white outfit the wow factor. Alternatively opt for a pattern to break up the white. Strips are a key look this summer and perfect for injecting some colour.
Those who fall into the SOFT colour category look best in colours of medium depth, so you will ned to add some complementary tones of your white pieces to balance them. Sage, Grey – Green and Spruce are all classic colours, which look great worn with white for a casual, cool summer look.
For more information about style and colour, contact Ruth Murphy