28 Apr

Grey Areas during the lockdown

Hi everyone!

I hope you and your loved ones are safe and well both physically and mentally during this challenging and sometimes surreal time. Having had chats with many of my clients and friends over the past few days a recurring theme is emerging. What to do with 6-8 weeks of regrowth. Some of you may be reading this and thinking 'Are you serious? Hair worries at such a time?' However, this pandemic will end and many of you are looking at your grey roots and wondering is this the tipping point for change or will you gallop off to the nearest colourist when the lockdown is over and go back to your usual pre Covid 19 look.

For those of you who don't like your grey hair and are about to resort to buying over the counter hair dye, remember to go at least one or two shades lighter than what it says on the box. Better still, take advice from your colourist (if possible) before you purchase, as results can be unpredictable.
So if some of you have been toying with the idea of giving up the bottle (I'm not referring to wine consumption) and embracing your natural grey hair here are just some of the positive effects to ponder on while making up your mind.
Financial – trips to the hairdresser every couple of weeks for tinting, highlighting, lowlighting, masking and toning are costly. I personally saved a fortune when I stopped colouring my hair never fully realising how much I was spending per year on hiding my grey.
Time – getting hair coloured takes a lot of time. Freeing up those hours spent in the hairdressers every few weeks will leave you time other things you might be putting off.
Improved Hair Quality – a lot of hair dyes contain chemicals that can dry your scalp and hair. You will notice that the condition and texture of your hair will improve when it is free from the chemical onslaught it endures every few weeks.
Change of Image – embracing change, reinventing your image and discovering new colours that lift your appearance and mood are so necessary now more than ever. My journey since going grey has been so liberating. I have had so much fun trying new colours that I never dreamt I could wear.
Trends and Fashion – It is also very on trend to have grey hair these days and not like in the past where embracing grey hair was considered something only grannies who sat in rocking chairs knitting tea cosies did. Ok perhaps that is perhaps a bit extreme but up until quite recently going grey was considered generally for the over 70's only. I don't know how many people warned me not to let the grey show when I started thinking about the prospect 5 years ago. I was told I would look aged and tired. I believed that to be true for a while and then decided to just go for it knowing I could always go back to colouring my hair it was the case. I haven't looked back since. The crucial thing is to have a really good hair style that suits your facial shape and hair texture.
With that in mind here are a few images of beautiful grey hairstyles to inspire you. I will be back again soon to talk about choosing the correct hairstyle to suit your facial shape. Sending you all a big hug and hoping you stay safe and well.
Ruth
Gray and Layered
Medium Gray Hairstyle with Swoopy Layers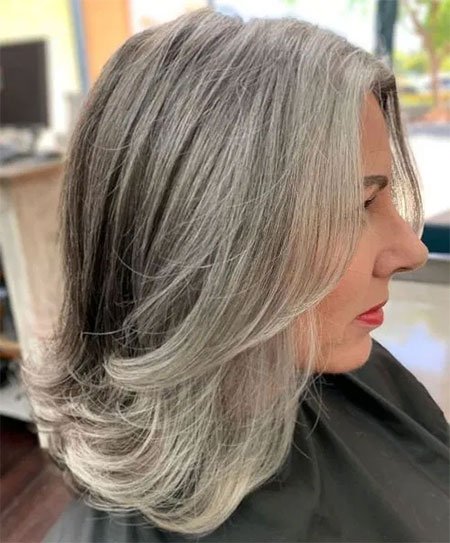 Short Shaggy Bob with Gray Highlights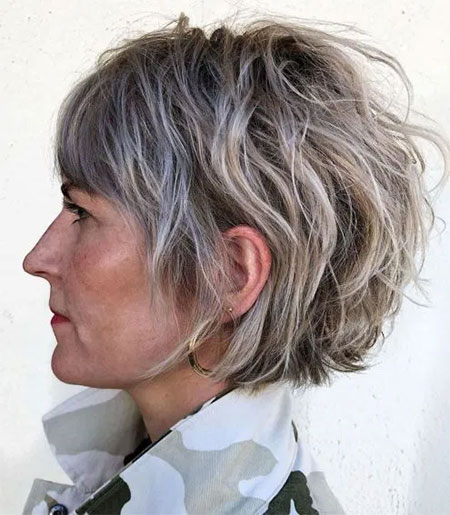 Over 50 Classy Side-Parted Chin-Length Bob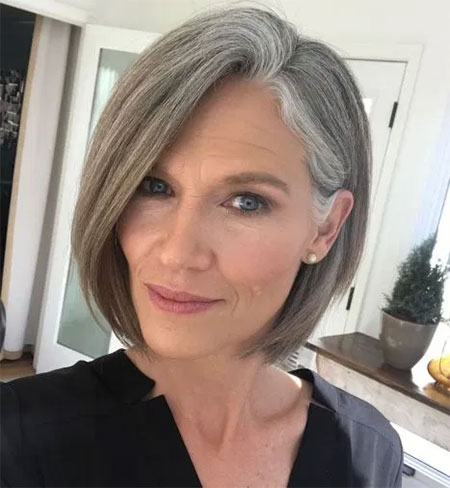 Gorgeous Long Layered Dark Ash Blonde Hairstyle
Gray Blonde Stacked Bob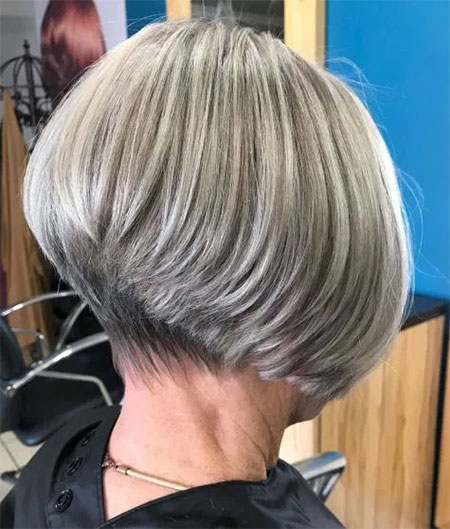 Cool-Toned Silver Balayage Pixie
Medium Gray Balayage Hairstyle for Thick Hair
White Feathered Bob
Epic Flicks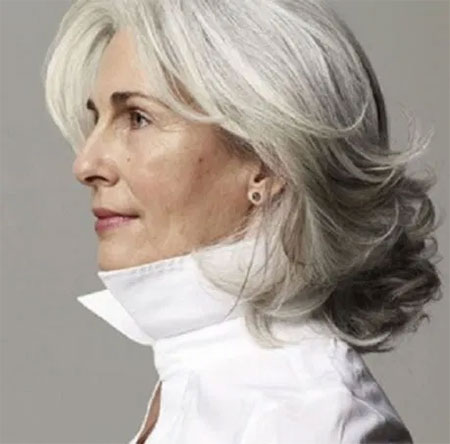 Pictures taken from TheRightHairrstyles.com
Funky Grey Hairstyles for the Over 50s