03 Aug

Keep Cool By The Pool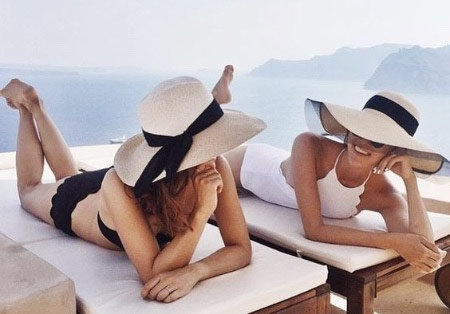 If you're lucky enough to be jetting off somewhere fabulously hot and glamorous this holiday season then you've no doubt been giving your holiday wardrobe some careful consideration.
What to wear poolside can be a tricky style dilemma for some as we're not used to being so exposed. Have no fear! We're here with some expert advice to ensure you select the right swimwear for your body shape so you can kick back in confidence this Summer.
IF YOU'RE ATHLETIC AND SLIM…
…with a small bust and straight body shape, then you should aim to create the illusion of curves with your swimwear. Have fun with patterns, frills and embellishments on your top half to fill out your bust; ties or details at the hips will balance out proportions and emphasise your slim waist!
IF YOU'RE CURVY…
…and have a fabulous bust, it's important to have adequate support built into your swimwear to ensure you're comfortable. A solid block of colour will be most flattering, particularly a central panel with a lighter shade on the outside, which will have a slimming effect. If patterns are your thing opt for some fabulous florals! Retro style swimsuits (as seen on the likes of Marilyn Monroe) will look amazing on you!