29 Mar

Bright Shades For Rainy Days

The skies may be grey but that doesn't mean your outfit has to be. Winter is the perfect time to inject some colour into your look and stand out amongst the crowd.

All too often at this time of year the streets are awash with shades of Black, Navy and Charcoal, however with colour me beautiful's expert advice to show you how you can look colourful and stylish whatever the weather, you're onto a winner!
Light
This time of year it can be tricky to find colours in lighter tones, however a Winter coat in Medium Grey paired with a scarf in Dusty Rose will work beautifully on you and look appropriate for cooler months.
Deep
This is your season for colour! Chocolate looks fabulous when worn with Turquoise so why not try a broach, necklace or earrings with Turquoise stones to offset your outfit.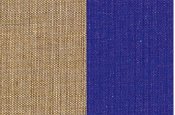 Warm
Bronze is a great neutral colour for those who fall into the Warm category and looks sumptuous when paired with Purple for an uplifting evening look.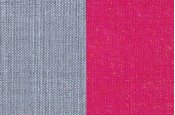 Cool
A patterned top or blouse combining shades of Cassis and Sky Blue will ensure your skin glows and your eyes sparkle.
Soft
Pewter is a great staple colour for this time of year and your ideal alternative to Black. Pair with Damson for a soft, elegant look that will see you sail through the season in style.
Clear
Rather than something neutral, why not opt for outwear in a stunning shade of Evergreen, complemented with a Cornflower scarf. A combination sure to brighten up even the gloomiest of days!

Visit the Positive Image website again for colour inspiration and tips and advice for the season ahead!